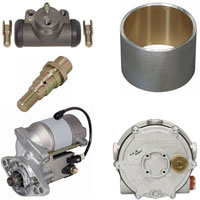 We stock a large inventory of new and used parts for most makes and models. Chat with our dedicated Parts Department to locate what you need for your lift, today!
Manual Pallet Jack for just $315!
All Sizes of Industrial Forklift Tires...Call for great prices!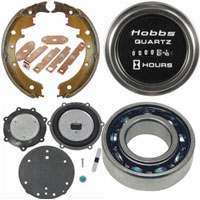 The staff at Bay City Forklift works hard to get it right the first time. Talk with our experienced team to find the parts needed to do the job right!.
If you can't find the part let us track it down for you. Reach our Parts Department from 8:30am-3:30pm, M-F at 813-612-9700
Please give us a call for an expedited quote with competitive prices.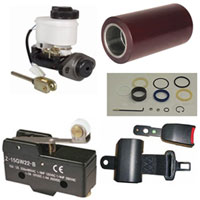 High Volume Items: filters, tune-up parts, engine overhaul kits, contact kits and electrical parts, radiators, seats and all types of caster and load wheels, bearings, gaskets, seal kits, brake shoes, wheel cylinders and brake accessories.
All safety related parts available: horns, strobe lights, fire extinguishers, etc.